Coaches Education Redefined
In partnership with coach Jon Marcus, we've create the Scholar Mentorship Program. A one of a kind online coaches education program designed to deliver everything that you need to coach endurance athletes to their full potential.
What is the Scholar Mentorship Program?
A mentorship and University style educational program all in one.
A mentor is indispensable. They generously pass on their knowledge and wisdom to you, so that you can apply that to your own craft in your own unique way. In creating The Scholar Program, we wanted to do our best to mimic the benefits of having a mentor in the new online world.
University Style Courses- Covering: Coaching and training philosophy, biomechanics, exercise science, psychology, workout development, and more!
Office Hours- Regular online zoom meetings with coaches Steve Magness and Jon Marcus to aid in your mentorship. In addition, guest speakers will be part of the issue.
Mentorship- At the completion of your courses, the opportunity to submit a project for demonstration of knowledge, followed by a mentorship program with Steve and Jon is available.
You are welcome to purchase and take the courses individually, but when you join the Scholar Program you get access to ALL current and future courses. It's like an all-access pass to everything you need to be a great coach. Current and future courses include:
Philosophy

101- Mastering the Art of Coaching
201- Developing a Coaching and Training Philosophy
301- Designing a Training Program

History

101- Introduction- From beginning to 1950's
102- From the 1950's to 1990's
201- Modern Training
401-Renato Canova

Kinesiology

101- Science of Running
201- Biomechanics of Running
202- Nutrition and Recovery
301- Strength and Conditioning

Art of Training

101- The Foundation of Coaching and Training
201- Middle Distance Training
202- The Track Events
203- The Marathon
204- Road and XC
301- High School Coaching
302- College Coaching
401- Sprint Training

Psychology

101- Mental Performance
201- Soft Skills of Coaching
What will the course content consist of?
Continually Updated EXCLUSIVE Content. New videos, articles, training logs, podcast, and every single week. We have more than 20 full courses completed or in development.
Office Hours- Regular Zoom meetings with Jon, Steve, and special guests including some of the best coaches and experts in the world. Get your questions answered.
Every topic of training covered. Don't believe me, see a sampling of the content below.
Behind the scenes training videos, logs, and more.
In-depth articles on topics related to the Science & Art of coaching and running
Mini-Podcast episodes on specific coaching X's & O's only available to Scholars.
Exclusive Video and Audio series
Interviews with experts in the field. From top-notch coaches, scientists and athletes. We dive deep.
Hundreds of hours of content.
Book Club Notes. Detailed notes and takeaways on the best coaching books on the planet.
Comprehensive Training Excerpts of ELITE athletes past and present
All for just $29 per month!
What we guarantee:
We will continue to develop and curate content that we think is valuable for the coaching community. We promise to continually update this content so that it is the best coaching resource on the planet. You'll be the first to hear about our lessons in coaching high school, college, and elite runners.
What you get out of it?
The only university style course selection that covers every aspect of coaching endurance athletes. A certificate designating mastery and expertise in an area at the completion of the designated courses and assignment.
Certification and Mentorship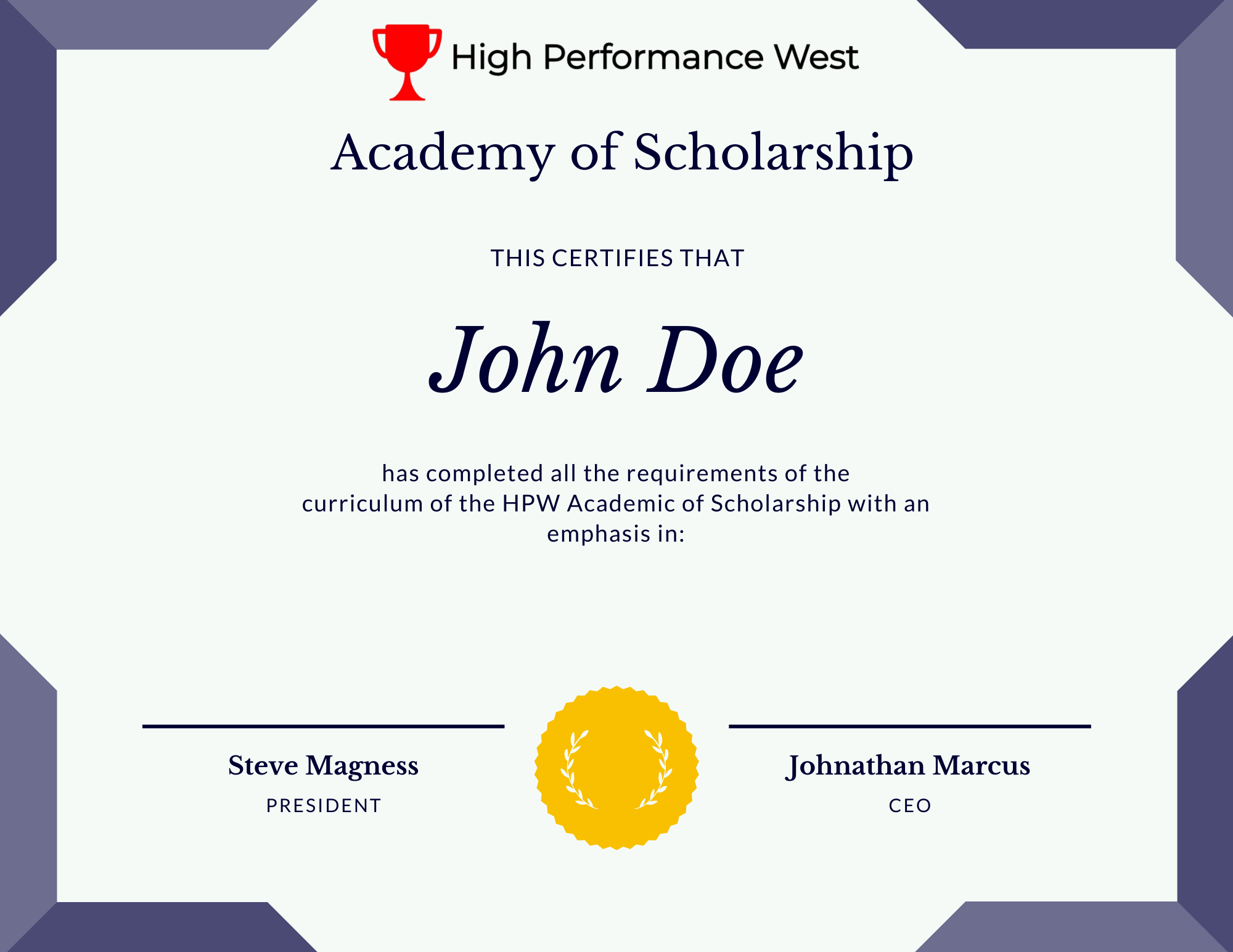 We don't believe in testing just to test. We want to help you become a better coach. Our courses are set up with mini-challenges to help you consolidate what you are learning. They will not be graded. They are there for you.
To progress and show mastery over a content area you will need to complete the required courses and then participate in a Mastery Assignment. These assignments will be evaluated by Jon and Steve. They are designed to test your knowledge and application in an area. Struggle on an assignment? Don't worry, Jon and Steve's aim is to help. We will offer constructive feedback, we'll coach you up, and give you an opportunity to demonstrate mastery again.
Upon completion, you will receive certification in the designated program. Certified coaches are offered special mentorship programs with Jon and Steve.